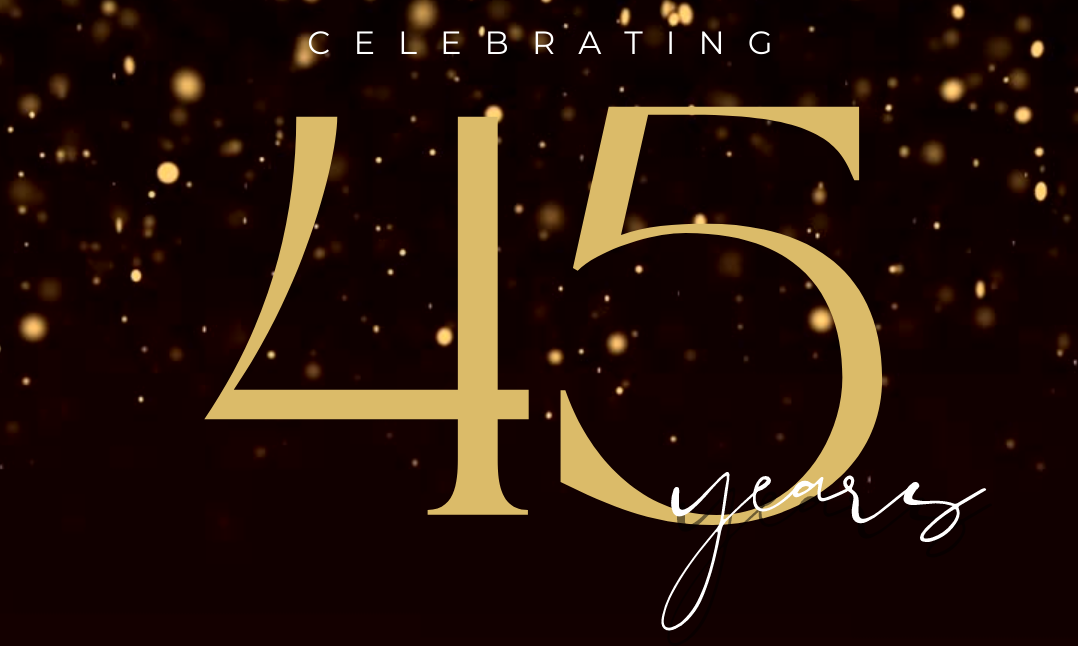 Absco Solutions Celebrates its 45th Anniversary
Absco's story begins in 1977, when Gary Slabaugh and his partner Jim Upjohn decided to pool their industry knowledge together and start a security company: ABSCO Alarms, Inc.
"Gary was working for a company called Active Electric. He was the sales manager for their low voltage division. He decided that he knew enough that he could go out on his own. He and Jim got together and decided to start their own company." –Veronica Slabaugh 
The company was incorporated in December 1977 and started off getting subcontracts from other security companies.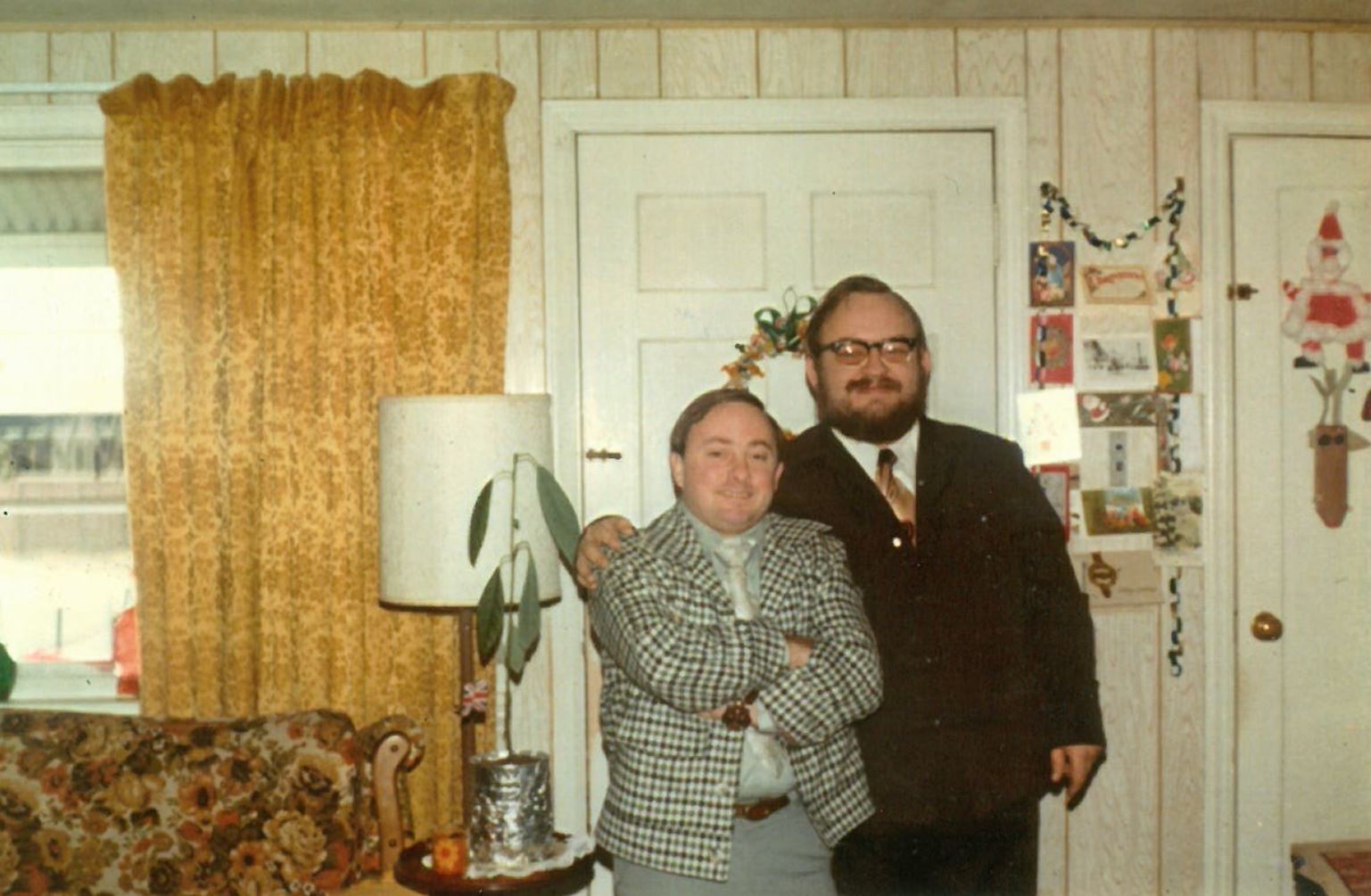 Jim Upjohn and Gary Slabaugh
Gary was a family man, and his wife, Veronica Slabaugh, got involved in the business early on. 
"It started out with just Jim and Gary. Then we added one more apprentice and they often conscripted me [Ronni] to be their gofer. It was a small start, but we did it." 
Ronni went to Shoreline Community College for a year to study accounting so she could manage the books. She would later become the first female low-voltage journey-level technician and the first female low-voltage administrator in Washington state – installing cable and putting in security devices alongside her husband.

Absco's first logo
In the early years, Absco was run out of the family's house. There was a travel trailer beside the house that became the office. They had to juggle work with home life and their two children, Erick and Rob. 
The company eventually moved into its first "real" office – a house in Edmonds nicknamed the Blue House. Ronni worked in the kitchen, Jim in the old storage room, and Gary in the one and only "office" (bedroom). The living room and dining room were turned into a showroom for various security devices. Inventory was stored in the attic, where they had to carry equipment and heavy spools of wire up and down the pull-down ladder.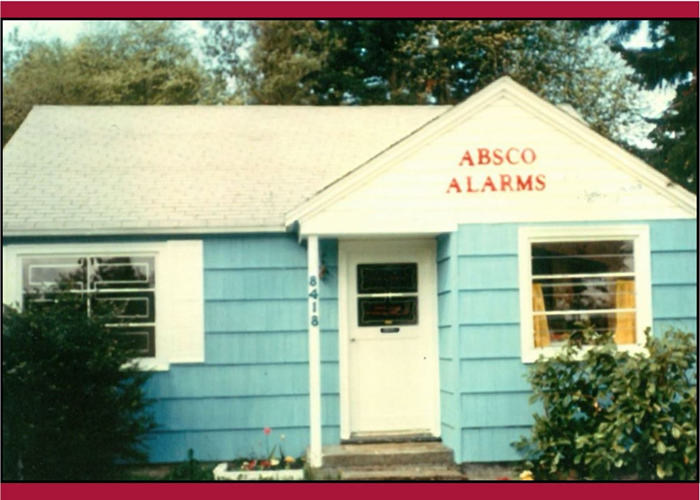 The Blue House — "It was a small start, but we did it."
The Slabaughs eventually bought out Jim Upjohn.  Ronni remembers, "He felt that the company wasn't going to be a go. And so in 1980, he agreed to be bought out. Through the ups and downs, he was wrong, we made it." 
As the business grew, so did the Absco team. Two of Absco's first employees, Bob Davis (who started at age 16) and Paul Briganti, went on to start Pro-Comm (Protection and Communications Inc.)
Erick got involved in the business at an early age. Erick remembers, "By the time I was 16, I knew how to box out a job and run cable. I understood how to maintain distance between low voltage and 120V AC cabling. By the time I was 18, I was able to go out and get my low voltage journeyman's license, which was good."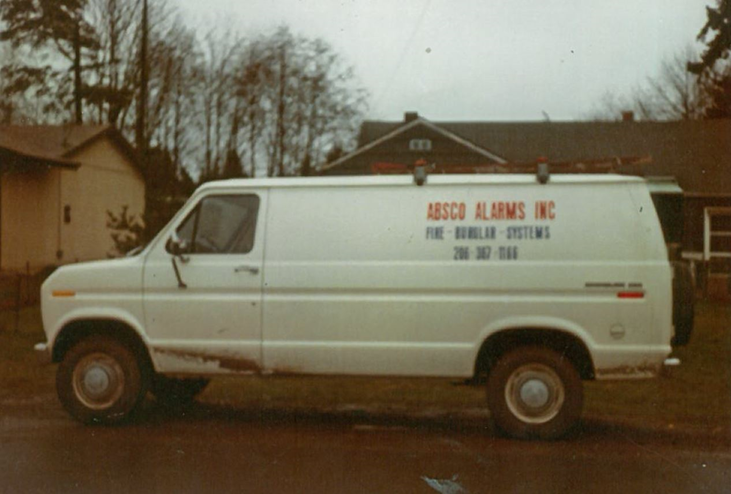 As Ronni says, "We had our ups and downs. We learned some valuable lessons. One of which is you don't put your star on one client, yeah? Because when that client leaves, you're stuck. So, we went through some very bad times." Absco hit those very bad times, Ronni remembers, as Erick was concluding his freshman year at the University of Washington. Gary asked Erick to come back and work for the business full-time.
Everything came to a head when an important vendor/distributor partner threatened to cancel Absco's distributorship because of late payments. 
"It was a challenge to turn things around. I remember one day when the vendor's regional manager showed up to meet with my dad. I had already been warned that it was because we were going to get canceled. And if that happened, we wouldn't be a business. We were gonna be done. I said, look, if you just allow us this much room and stop charging us interest for the next six months, I think I can get us there. And he said, 'You know what? I'll give you a little breathing room', and he walked out, and he did. On his way out, he took me aside and said, 'we're betting on you to make this happen'. And it was one of those moments where I knew. I needed to deliver. It was one of a few moments in my time with the company where I knew we just needed to step up and make some things happen." –Erick Slabaugh
In 1990, Erick talked one of his childhood friends, Dan Norton, into joining him working for the company. Together, they sold and installed safety and security systems and worked on building the business based on core values with a focus on Absco's customers' success.  It was a time that involved a lot of hard work and late nights. 1990 was also the year that Absco Alarms started serving Seattle Pacific University, a customer we still partner with closely today.
Three years later at age 25, Erick became CEO of the company and made Dan, Executive Vice President.
After 30 years, Dan retired to pursue new opportunities in 2020. Erick says, "Without Dan Norton, there would be no Absco Solutions."
Now in its 46th year, ABSCO Alarms, Inc, dba  Absco Solutions has operations not only in Washington but also in Oregon and Idaho, with offices in Lynnwood, Everett, Fife and Spokane, Washington, and Beaverton, Oregon.  With more than 45+ employees, plus an outsourced team in Manila, Absco continues its mission to keep communities safe; protecting people and property through integrated security solutions.
Absco has come a long way since its early days as a small business. Erick had this to say about Absco's origin: "Proud of mom and dad. We went through some really tough times. We came out on the positive end of it in the end, but it wasn't without a lot of challenges over the years. I appreciate the legacy that they allowed me to build on — I truly believe we build on the foundation we're given, and I'm grateful for the foundation I was given."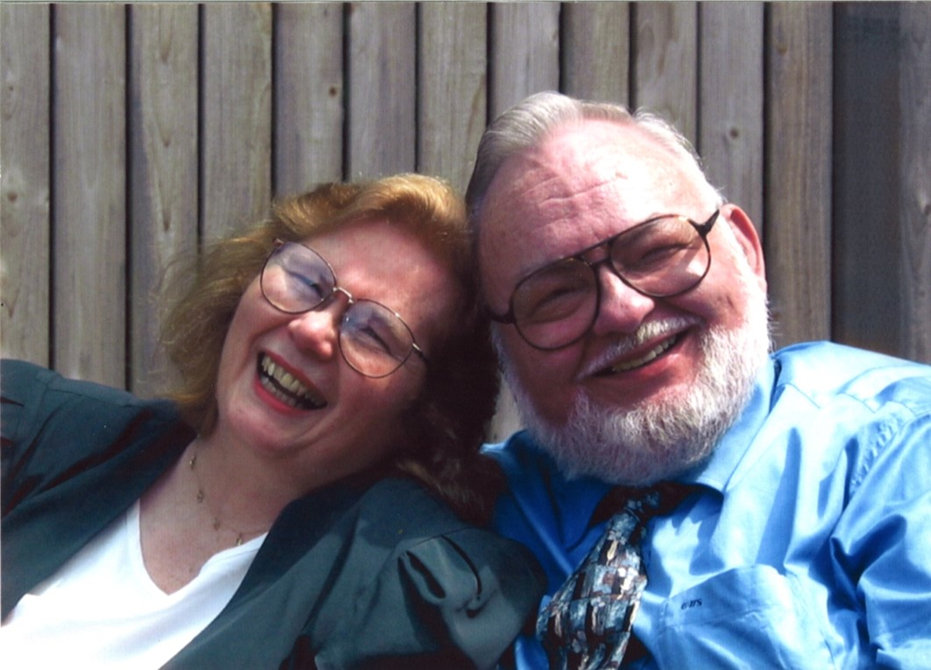 Gary and Ronni in 2001