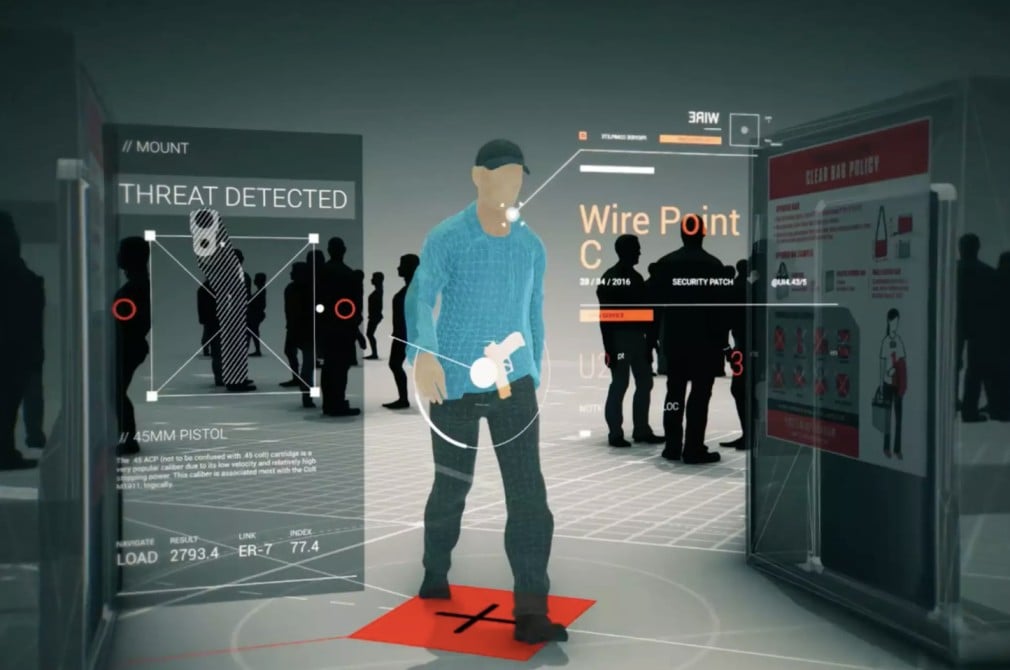 Concealed Weapons Detection Systems
The United States has had more incidents of mass shootings than any other country. Studies indicate that the rate of occurrence for mass shootings has tripled since 2011, with at least one mass shooting occurring every 64 days in the US between 2011 and 2014.

This year alone, there were a total of 198 mass shootings in just the first 19 weeks of the year, which breaks down to 11 mass shootings a week. 

This is an epidemic that security operators can proactively fight with the latest technology in weapons detection. The sobering reality is that guns and explosive devices get past security and inside the facility's perimeters, which is why weapons detection is a crucial safety solution – especially for facilities that see a high number of people coming through. 
What is a weapons detection system?
A weapons detection system uses advanced sensors and artificial intelligence (AI) to detect a wide range of concealed weapons and threats. They are placed in access points, making sure weapons that may be used to cause harm don't enter the facility. 
It is a touchless security screening solution that is conducive to supporting post-pandemic security screening requirements, as well as eliminating any bottlenecks at points of entry. As there is no need for metal detectors, hand wands, pat downs, and bag inspections, people can go through the detectors without pausing. 
Visitors want to move quickly through security checkpoints at a seamless pace, knowing they're well-protected everywhere inside the venue – while security teams want the assurance that they can reliably pinpoint and stop threats. With the latest technology in weapons detection – this is no longer a trade-off.
Motorola Solutions' Concealed Weapons Detection System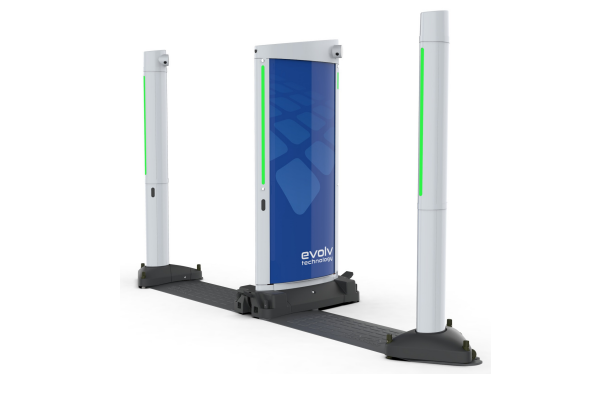 Pictured above is Motorola Solutions' Concealed Weapons Detection System, powered by proprietary sensors and Evolv Cortex AI software. It is proven to operate up to 10 times faster than legacy metal detectors — it can screen up to 3,600 people per hour (60 people per minute).  

It provides a hassle-free experience for anyone going through an entry. People can even go through the screening in groups. Since it removes the need for manual detection, this technology also reduces the need for guard staff, reducing labor costs by up to 70%. 
Important features of the system include:
it can distinguish between threats and everyday items like a cellphone, coins, or keys

it can detect weapons that include mass casualty metallic threats such as firearms and

explosive devices

it can show in real-time where the potential threat is on a person's body or bag

it has high-resolution cameras that record the flow of people, which can be integrated to other systems like facial recognition and appearance search

it has indoor and outdoor deployment options

it has five different sensitivity settings to optimize for different threat levels; the security team can easily dial the sensitivity in for the venue and change it based on the threat scenario, event, or other intelligence

it becomes more intelligent over time as new threat profiles are discovered to help your security team stay ahead of the changing threat landscape
The system can be fully integrated into Avigilon Control Center, providing the following integrations:

it triggers an alarm to be sent directly to ACC for notification to security operators

the video feed from the towers can be used for facial recognition to identify persons of interest

Appearance Search can be used to quickly identify where a specific person of interest is in case they try to evade capture at the entry point

security staff receive radio alerts on the context and location of the alarm

Let's work to keep harmful weapons out of our facilities. If you're interested in learning more about Motorola's Concealed Weapons Detection, send us an email at salessuport@abscosolutions.com or call us at 1-800-705-1857. Our facility vulnerability experts can help you choose the best solutions tailored to your specific needs.